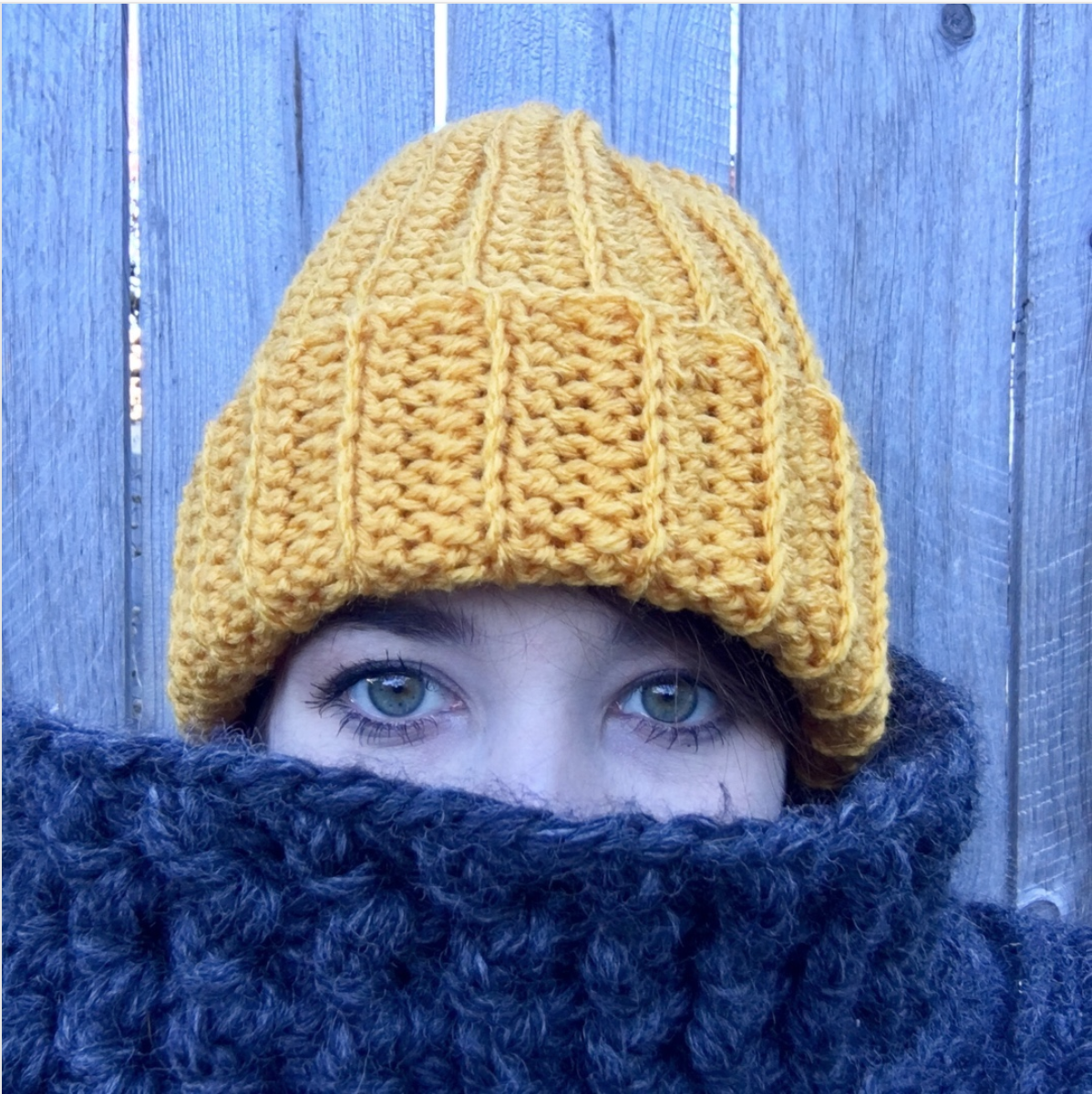 I learned to crochet as a child and picked the craft back up after college. I love colorwork in crochet and enjoy making graphgan patterns to incorporate into my work, such as the designs you see in my custom Christmas stockings or in the baby blanket graphghans I enjoy making.
I am so inspired by yarn and fiber that in the winter of 2017, I started looking for classes in other fiber arts to expand my skillset. I took an 8-week spinning class and fell in love. Using my wheel, I get to play and watch as the wool's character takes shape while I transform it from combed top into yarn. The handspun yarn you see featured in some of the items in my shop is spun by me on my Schact Ladybug spinning wheel, and in many cases is hand dyed by me as well. I hand paint my wool using environmentally friendly, heavy metal free acid dyes. The dyes I use comply with the Organic Trade Association's criteria for organic processing.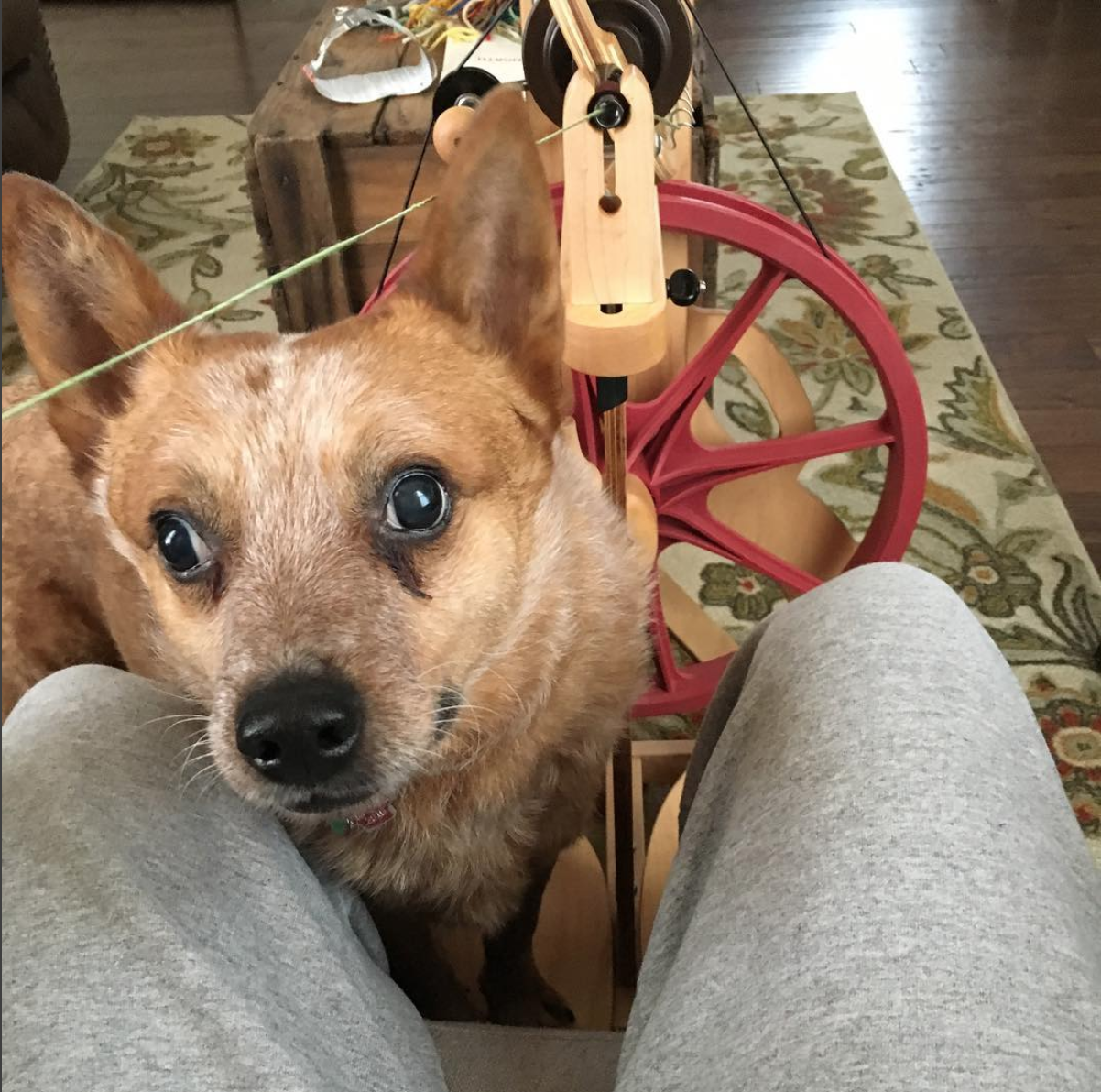 The shop name, Blind Dog Yarns, is inspired by my late dog, George, a blind Australian Cattle Dog and his crazy antics. I'm always telling stories about George, spinning yarns if you will, to whoever will listen.
At my day job, I'm a software developer. I find working with my hands and making fiber arts to be relaxing yet challenging work that provides a welcome change of pace from hours I spend every day in front of a computer.