Ready to ship art yarn scarves
These one of a kind cowls and scarves are made with a combination of commercial acrylic yarn and hand spun wool art yarn. The art yarn was hand dyed, blended, and spun by me and adds such a fun, funky touch to the common scarf. These cowls and scarves are lightweight and would be great in fall or spring or to complete your winter outfit.
Pricing
All of the scarves pictured below are ready to ship and available for $32.
Contact me to place an order
Infinity Scarves
Cowls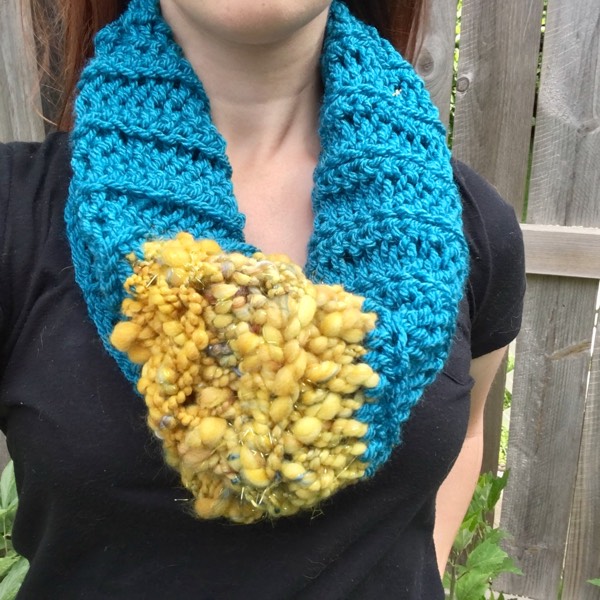 Blue Cowl - 2
Cowl with handspun merino wool and Angelina sparkle accent
$32.00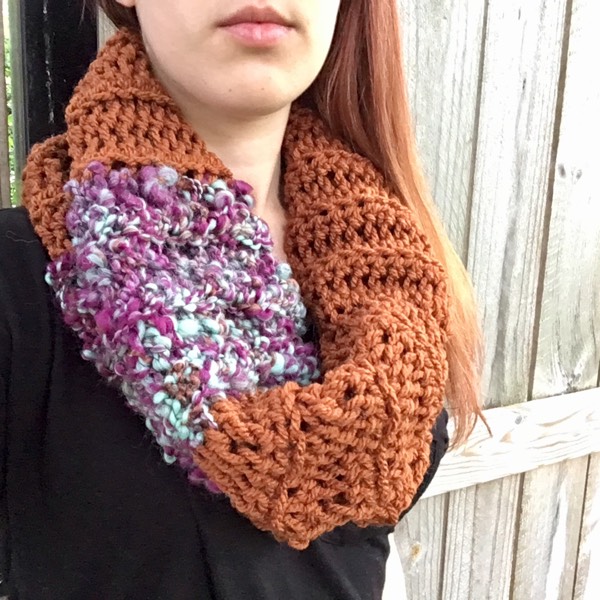 Brown Cowl - 1
Cowl with handspun merino wool and bamboo accent
$32.00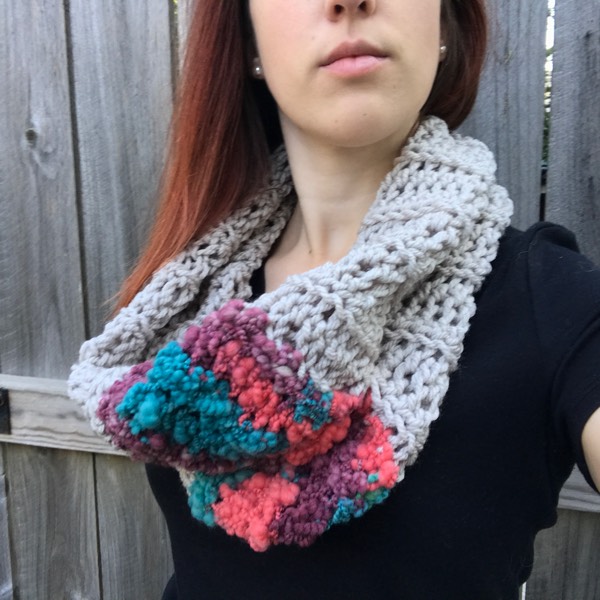 Gray Cowl - 1
Cowl with hand-dyed and handspun merino wool accent
$32.00
Gray Cowl - 2
Cowl with hand-dyed and handspun merino wool accent
$32.00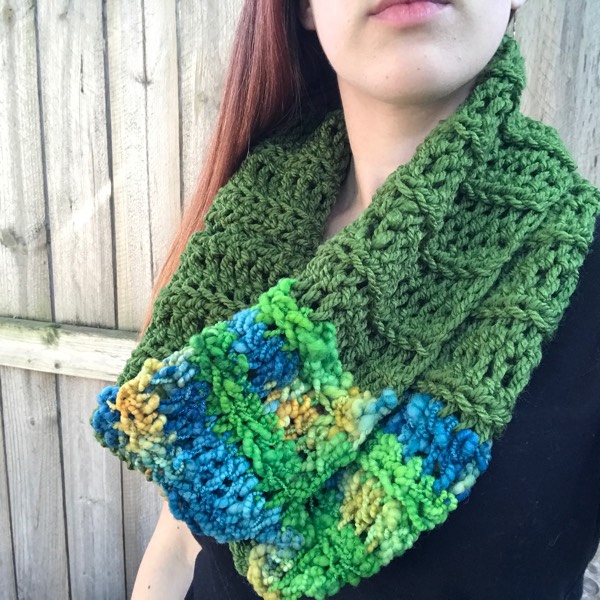 Green Cowl - 1
Cowl with hand-dyed and handspun merino wool accent
$32.00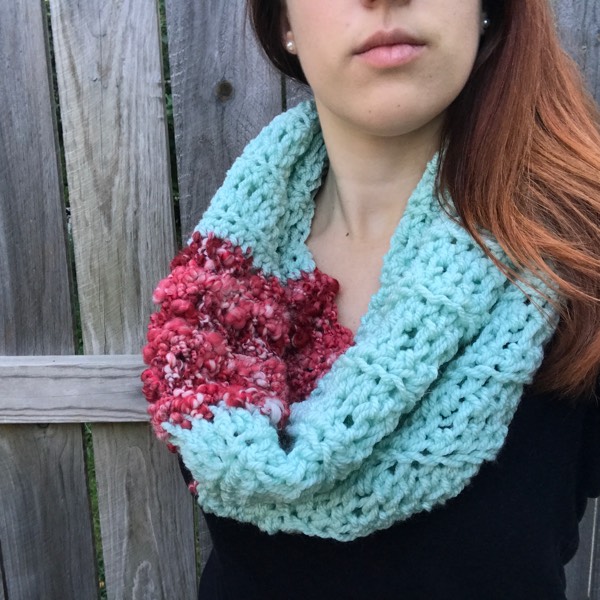 Mint Cowl - 2
Cowl with handspun merino wool and bamboo accent
$32.00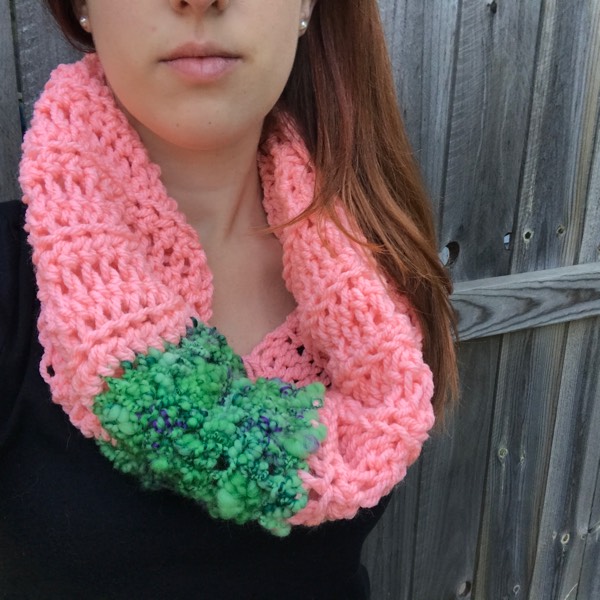 Pink Cowl - 1
Cowl with handspun merino wool and bamboo accent
$32.00
Pink Cowl - 3
Cowl with hand-dyed and handspun merino wool and Angelina sparkle accent
$32.00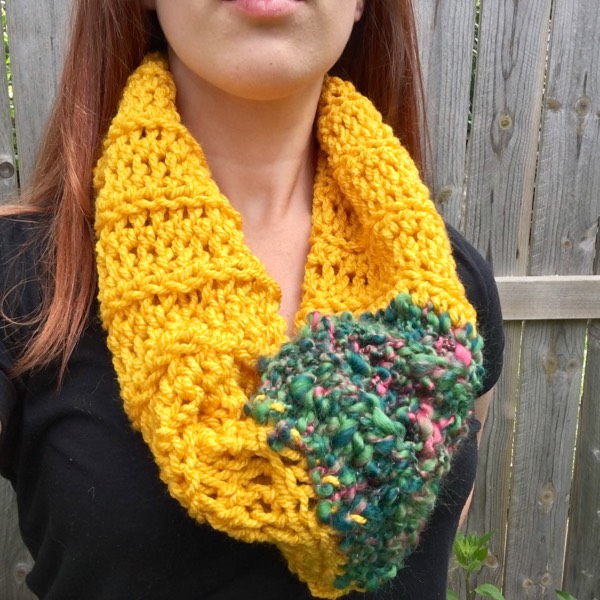 Yellow Cowl - 1
Cowl with handspun merino wool and bamboo accent
$32.00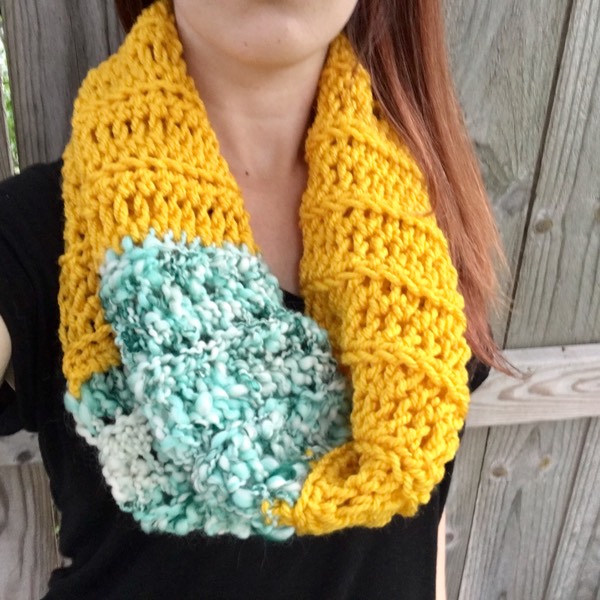 Yellow Cowl - 2
Cowl with hand-dyed and handspun merino wool accent
$32.00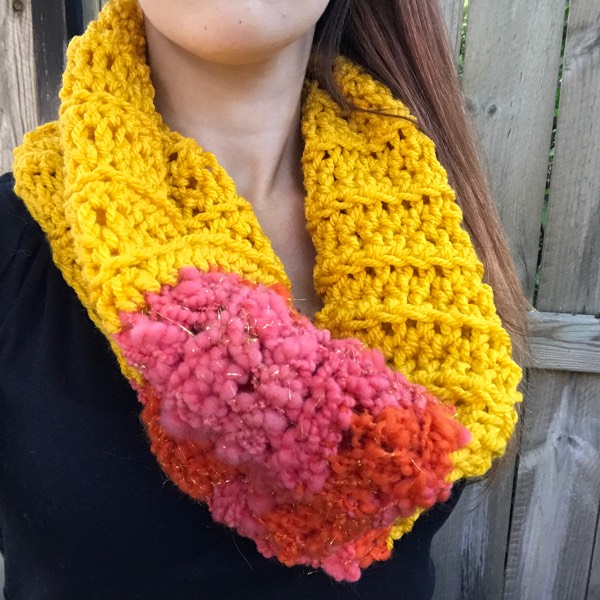 Yellow Cowl - 3
Cowl with hand-dyed and handspun merino wool and Angelina sparkle accent
$32.00